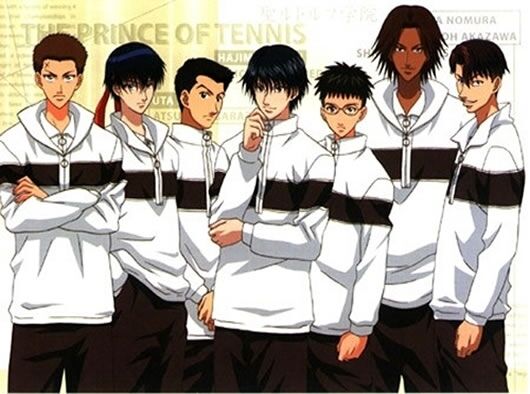 St. Rudolph (私立聖ルドルフ学院中学校 Shiritsu Sei RUDORUFU Gakuin Chūgakkō) is a team that first appears in the Tokyo Prefectural Tournament Arc and faces Seishun in the quarterfinals. The school itself only recruits students who are gifted at tennis and they only practice together once a week. The team uniform is a white shirt with brown, brown shorts, and brown warm-up pants.
History
Information
Despite a young history, the St. Rudolph tennis team has consistently been one of the Best 8 from Tokyo. This year, under the new management of Mizuki Hajime, the team received a new facelift and a boost in quality. Five of the current seven regulars are new recruits who transferred to St. Rudolph. These players belong to a "Reinforcement" program that emphasizes on their training regiment and provides them with flexibility on their academics. During the Tokyo Prefectural Tournament, Mizuki's calculations overestimated St. Rudolph's chances, as they suffered losses to both Seishun Gakuen and Hyoutei Gakuen. Their sixth place standing ended their run at this year's tournament. St. Rudolph is a Catholic institution with its own dormitory.
Tennis Team Members
3rd Years
2nd Years
Poll
Community content is available under
CC-BY-SA
unless otherwise noted.